Manage the risk, so you don't have to manage the crisis. This motto does not belong to the author of this article. You are likely to find reflections on this saying in many places. It emphasizes the importance of being aware of dangers and threats before something bad happens to you. Otherwise, when the danger unfolds, you end up paying a higher cost than you would have if you had averted it in the first place. This fact applies in every area of life, including COVID-19.
Zoom, a video conferencing app, is the new favorite app for the pandemic life-style. By now, you have heard what deepfake is: plausible fake synthetic media that is created using artificial intelligence (AI), deep learning, and machine learning-based algorithms. Now, there is a new risk that needs management: deepfake on Zoom.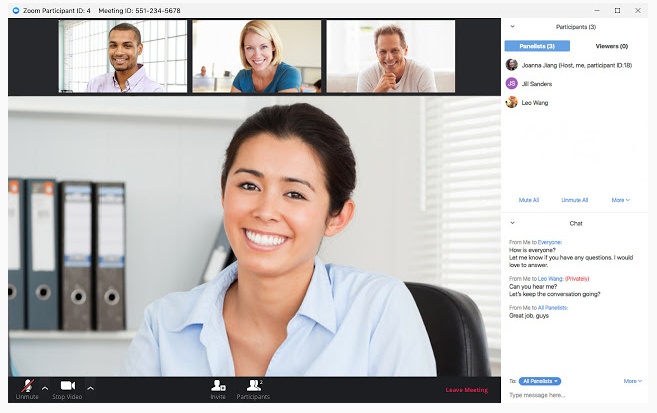 The World Health Organization warned about the COVID-19 a year before it happened. Now it has spread at a blinding rate, creating panic throughout the world. It continues to cause mass-scale death, with varying figures in each country. Some public authorities were forced to impose quarantine measures to fight COVID-19 after initially deciding to "let things take their natural course" with a herd-immunity strategy that was based on a liberal community health policy. In countries with voluntary self-quarantine measures, restriction and social distancing are enforced to minimize physical contact.
There is more at stake now than just a pandemic with an uncertain end date. A new world order may be on the horizon. The key notion of this new era is Digital Transformation. Our mobile devices are filled with claims that "nothing will be the same anymore," or that COVID-19 is the end of globalization, or a conspiracy to bring in the Digital Slavery Era. History will decide whether we are on the verge of a new milestone or whether humankind is evolving once again. In any case, the world cannot defeat this trauma easily. One thing is certain: people will have a hard time coming to terms with living together again. Social media was already taking over the way we communicate with everyone shutting themselves in their rooms, fixated on their devices. Now it appears that it was just a precursor. Digital communication has now replaced physical contact for good.
The shining star of the pandemic and the new universe of business life.
Each era has its own shining star. With the onslaught of the pandemic, Zoom has become the star of the business world—just as Facebook was the light of the social media era earlier. Eric Yuan, the CEO of the video conferencing app, announced that the number of daily Zoom users soared from 10 million to over 200 million during the three months from March to April. In other words, Zoom has spread throughout the world faster than the coronavirus. Why wouldn't it? Why shouldn't we all meet face-to-face even if it is just digitally? And it is free for up to 40 minutes.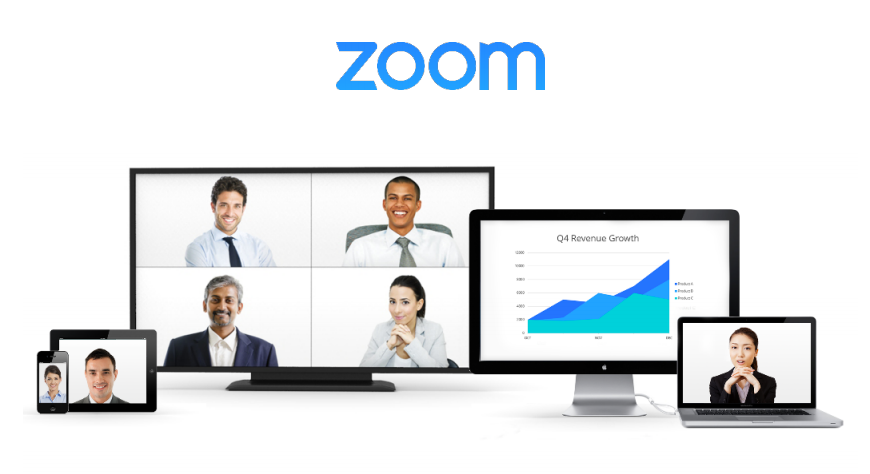 Today, Zoom is taking up a portion of the day for every urban dweller, white-collar worker, and student. Brands and companies are holding business meetings, internal training sessions, and marketing seminars over Zoom. Internal motivational events also take place over Zoom. They seek to provide support and stay connected with the employees they had to send home and with the dealers and representatives they can no longer see. It is no different for institutions, professional associations, and non-governmental organizations. Some hold international meetings and conferences over Zoom. Political parties communicate with their organizations and constituency on Zoom. Education institutions have chosen Zoom to broadcast the syllabus so they can continue teaching their students over video in real time. Zoom is not only a video communication channel for business and education. Families or residents of the same building complex are visiting each other, realtors are showing homes, and people ar e holding parties, all on Zoom. It is almost as if we are only setting up appointments on Zoom. Marriage or funeral ceremonies or religious services may be next. Who knows! What we know is that, according to research company Apptopia, the global number of downloads of Zoom's mobile application skyrocketed to 2.4 million on March 25, up from 171,574 on February 15. In a letter to its users, Eric Yuan said that it has been adopted for use in education throughout the world in the last few weeks, and that by April, more than 90,000 schools in 20 countries have used video conferencing for remote education.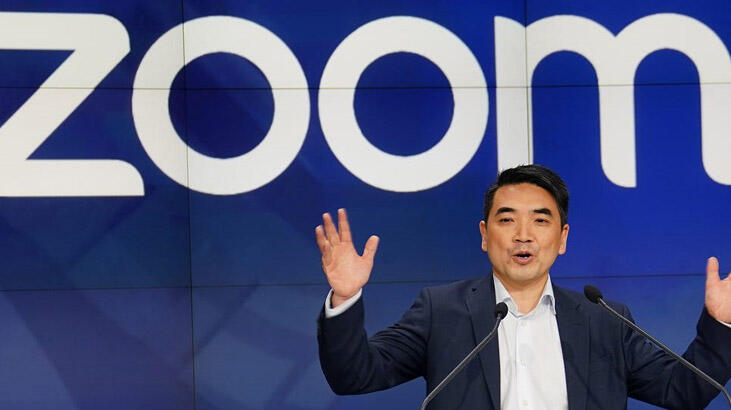 It is a piece of cake to infiltrate Zoom meetings
Naturally, Zoom is not the only video conferencing app. There are other similar alternatives, such as Houseparty, Discord, and Marco Polo. The downloads of these lesser-known interactive video conferencing apps, which feature chats, games, and entertainment, have increased exponentially between February 15 and March 25. Still, Zoom is by far the leader. As a result, its shares rose to $145.67 on March 26, up from $68.72 at the beginning of the year. Nevertheless, the sudden surge of users is not all good news for the Zoom executives. Yuan admitted, "We know that we have fallen short regarding our own privacy and security expectations. And I am very sorry for that. In the next 90 days, we are committed to allocating the resources necessary to better understand and fix the problems." Nevertheless, this promise did not stop the company shares falling by six percent in the first three days of April.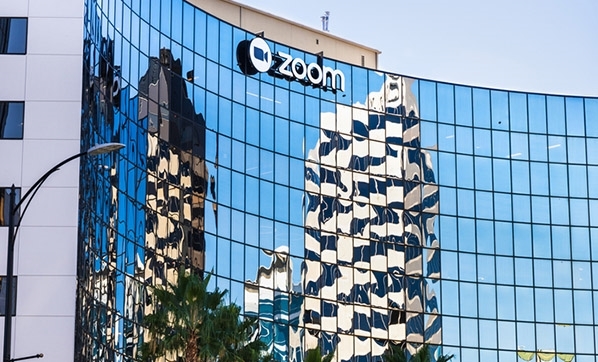 As a consequence of the unexpected, virus-driven growth, Zoom received its first security warning from the Federal Bureau of Investigation (FBI) in late March. The Boston Office of the FBI issued a warning about Zoom, telling users that an unidentified troll group had begun to infiltrate school sessions in an act known as "Zoombombing." FBI asked users not to make the meetings public or share links after they received reports of two separate sabotage incidents. Cyber-hackers easily accessed the meeting by finding the general announcement and the meeting with a simple Google search. At the beginning of April, Elon Musk's rocket company SpaceX banned the use of the Zoom application, citing "serious privacy and security concerns," reported Reuters.
Digital anarchy or information theft, or a bigger threat?
The new-generation of Zoom users might say, "Yes, we should be more careful. We should be aware that unwanted or unknown people could sneak into our Zoom meetings. So what? We could simply stop sharing our confidential and personal information during Zoom meetings." However, how do you get into the habit of applying a security filter on private business and personal meetings and manage not to blurt out anything? The main issue is not the unwelcome visitors that spy on what you say or share during your conferences or meetings. Cyber-hackers could steal your secrets and information, or trolls could butt into the conversation and open inappropriate images at inconvenient moments, sabotaging your meeting. These are some of the first risks that come to mind.
Here is the main issue: As you hold a Zoom video conference during the pandemic lockdown, how do you know that the important person or someone particularly significant to you is real? Are you having the audio and/or video conference with the person you think you are talking to? What if that familiar face or sound is not real? What if it is a deepfake? Isn't it an ironic coincidence that Zoom has been chosen for the April 2 Deepfake Webinar by WITNESS, a global human rights network pioneering the use of video and technology in the fight for human rights? Did Sam Gregory, WITNESS Program Director, considered the risk of deepfake on Zoom when he sent out a Zoom invitation to discuss the threats arising from it, and the best possible solutions for the public, the media, and activists?
If you remain complacent, thinking that it is not possible, then the Digital
Transformation may be just as perilous for you as the COVID-19 coronavirus. Just in the way you avoid going out and making physical contact for your safety, you may want to consider postponing your Digital Transformation and avoid digital contact until you have taken precautions and raised your awareness.

"How would I get tricked with the deepfake mask on video conferencing apps, such as Zoom, which have turned into a de facto meeting point for business and social affairs? What could happen if the person I talk to is actually someone else, and what measures do I need to take to manage this risk?" These are the questions for another article.
Can you take down a deepfake mask? That is on the next feature.